Hong-Kai Wang
paraflows Artist in Residence im quartier21/MuseumsQuartier Wien 2011/2012

www.w-h-k.net

Geboren 1971 in Yunlin, Taiwan. Hong-Kai Wang lebt und arbeitet in Gent, Belgien und Taipei, Taiwan. Sie sieht sich selbst als Organisatorin, Produzentin und Redakteurin die mit Klangbildern als konzeptuelles Mittel arbeitet um gesellschaftliche Verhältnisse und die Konstruktion von neuen sozialen Räumen zu erforschen. Wangs Arbeiten wurden bereits international ausgestellt im Taiwan Pavillon, auf der 54. Biennale in Venedig (2011), dem Festival Eletronika (Belo Horizonte, Brasilien, 2011), dem Hessel Museum of Art & CCS Galleries (Annandale-on-Hudson, 2011), im Casino Luxembourg – Forum d'art contemporain (Luxenburg, 2010), und unter anderem bei der International Incheon Women Artists' Biennale (2009).

Born in 1971 in Yunlin, Taiwan. Hong-Kai Wang lives and works between Ghent, Belgium and Taipei, Taiwan. She sees herself as an organizer/producer/editor who works with sound as a conceptual means to investigate social relations and to explore the construction of new social space. Wang's work has been shown internationally at Taiwan Pavilion, the 54th Venice Biennale (2011), Festival Eletronika (Belo Horizonte, Brazil, 2011), Hessel Museum of Art & CCS Galleries (Annandale-on-Hudson, 2011), Casino Luxembourg – Forum d'art contemporain (Luxembourg, 2010), International Incheon Women Artists' Biennale (2009) among others.

Herbert Brün:
a composer is that without which something would not have happened
(Ein Komponist ist jemand durch dessen Abwesenheit etwas nicht geschieht)
aufgenommene Performance und Text recorded performance and text, 2012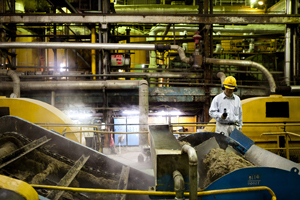 Partitur von original score by Kuo Chih-Yuan
Performer Performers (Interlocutors): Angélica Castelló, Michael Fischer, Samu Gryllus, Didi Kern, Volkmar Klien, Dieter Sperl,
Andrea Sodomka, Hans Wagner, Ruei-Ran Wu

Eine Gruppe Wiener musikalischer DenkerInnen wird eingeladen, um gemeinsam den möglichen Klang einer unspezifizierten klassischen Oper zu diskutieren. Die öffentliche Darbietung in "Das Weisse Haus" findet als ungeskriptete Performance statt und wird ebenfalls akustisch aufgezeichnet. Im Verlauf der erwähnten Diskussion wird das resultierende Ergebnis, wie das Stück zu realisieren sei mit der musikalischen Verarbeitung der Möglichkeiten von Bewegungen, visueller Kommunikation, unorthodoxen Instrumenten etc. in einen Lehrtext transponiert, der anschließend bei "MEMBRA DISJECTA FOR JOHN CAGE. Wanting to Say Something About John" im freiraum quartier 21, Museumsquartier Wien, ausgestellt wird. Herbert Brün: a composer is that without which something would not have happened interpretiert eine klassische Komposition ohne jegliche autorielle Präkonzeption und erforscht so John Cages Vorschlag des offenen Prozesses im Gegensatz zu der Realisierung der Direktiven des Komponisten oder der Komponistin. Es kreiert einen gemeinsamen Raum in dem die Musik durch den Dialog der TeilnehmerInnen ohne Vorherbestimmung rekonstruiert wird. Durch die Konzeption von einer Menge an Aktivitäten die die Original-Musik neu erfinden versuchen die TeilnehmerInnen kollektiv die Aufmerksamkeit des Publikums auf die Diskussion-Performance und die darauf folgende Ausstellung zu lenken. Das Publikum ist weiters eingeladen die unautorisierte Fassung zu lesen oder zu hören und weiters selbst eine Version der musikalischen Performance zu erschaffen. Ein Stück klassischer Musik hat so das Potential etwas unvorhergesehenes und mysteriöses zu werden.
A group of Vienna-based musical thinkers are invited to get together and to discuss the way the music of an unspecified classical operatic composition is to sound. Staging publicly at "das weisses haus", the unscripted discussion proceeds as a performance, while being recorded on audio. Over the course of the aforementioned discussion, the resulting conclusion as to how to realize the piece musically including the possibilities of physical movements, visual communication, use of unorthodox instruments etc. is transposed into an instructional text to be exhibited at "MEMBRA DISJECTA FOR JOHN CAGE. Wanting to Say Something About John" in freiraum quartier21 INTERNATIONAL / MQ, Vienna. Interpreting a classical music composition absent of its authorial preconception, Herbert Brün: a composer is that without which something would not have happened explores John Cage's proposition of open process rather than realizing a composer's prescribed directives. It creates a shared space wherein the score is reversely reconstructed through the participants' dialogues indeterminately. In conceiving a set of activities to re-imagine the original music, the participants collectively attempt to compose the audience's attention at the discussion-driven performance and the subsequent exhibition, as the audience is invited to listen/read the unauthorized literation and to further concoct their own version of the musical performance. A classical music piece thus has a potential to become something unpredictable and mysterious.